Shortly after the release of the popular racing game Midtown Madness 2, developed by Microsoft, Andrés created a few additional vehicles for the game using the 3D modelling application Zmodeler, developed by Oleg Melashenko.
Below are in-game screenshots of certain vehicles. All these vehicles were released in several MM2 websites, but nowadays few of them remain online. You can download all vehicles at the bottom of this page.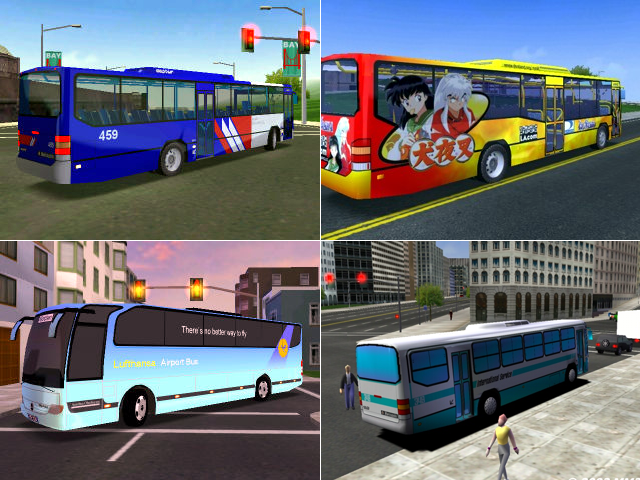 The above vehicles are: Marcopolo Viale (top ones, a model from the main brazilian bus manufacturer), Mercedes-Benz Travego, and another Marcopolo Viale with opaque windows.
Marcopolo Viale original and 3D design comparison
Below you can see a comparison of the real brazilian bus with the recreated one for MM2 using Zmodeler.
The Marcopolo Viale bus was also converted and improved with much more detail and custom handling for the popular game Grand Theft Auto. You can see screenshots of that conversion here.
On this flick gallery you can find a great deal of other world-class brazilian bus models for both MM2 and GTA with incredibly detailed design.
Download
File
MM2_buses.zip
Size
3355 KB
Download
Disclaimer
The content in this post is for general information purposes only. The information is provided by the author and/or external sources and while we endeavour to keep the information up to date and correct, we make no representations or warranties of any kind, express or implied, about the completeness, accuracy, reliability, suitability or availability with respect to the website or the information, products, services, or related graphics contained on the post for any purpose. Some of the content and images used in this post may be copyrighted by their respective owners. The use of such materials is intended to be for educational and informational purposes only, and is not intended to infringe on the copyrights of any individuals or entities. If you believe that any content or images used here violate your copyright, please contact us and we will take appropriate measures to remove or attribute the material in question.