This is a quick becnhmark of different Stable Diffusion sampling methods using an Nvidia Geforce GTX 1660 Super video card with a simple prompt and no LoRA.
Hardware involved for this test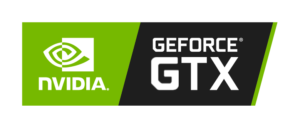 | | |
| --- | --- |
| Prompt | 3d, 8k, masterpiece, (best quality), Japanese garden, waterfall, cherry blossoms in full bloom, conifer, koi pond, (pagoda:1.1), stone lantern, water basin, water reflections, winding path, (night sky:1.1), hokusai inspiration, ultra-realistic, pastel color scheme, soft lighting, golden hour, tranquil atmosphere, landscape orientation |
| Negative prompt | EasyNegative, (worst quality:1.2), (low quality:1.2), (lowres:1.1), (monochrome:1.1), (greyscale), multiple views, comic, sketch, watermark |
| Seed | 1192013237 |
| Steps | 25 |
| CFG scale | 8 |
| Resolution | 512×512 |
| Upscaling | N/A |
| Software | AUTOMATIC1111 webui |
⚠ Newer Nvidia driver version than 531 will make SD 4x slower. Do not use the latest version unless the driver has been fixed!
Benchmark results
DPM++ 2M SDE:

1.70 it/s



DPM++ 2M SDE Karras:

1.70 it/s



DPM++ 2M:

1.72 it/s

DPM++ 2M Karras: 1.72 it/s ◀ best speed/quality ratio in this case

Euler a:

1.73 it/s

Euler: 

1.73 it/s

DDIM:

1.84 it/s

◀  but achieves good results in less steps

DPM++ SDE Karras:

1.17 s/it

DPM++ SDE:

1.18 s/it
As you can see, this card cannot generate 512×512 images faster than a quarter of iteration per second. Lowering the resolution (not recommended) does produce much faster results.
Stable Diffusion sampling methods comparison

2M Karras: Clear winner here, result are less prone to glitches and imperfections.
2M SDE: Fast, however both methods produce malformed/distorted images in this case.
SDE Karras: Good quality, but twice slower than 2M Karras.
DDIM: Further testing conclude that DDIM is faster in the sense that good results can be achieved in less steps than other methods.
ℹ These results are based on quick tests and not nearly as exhaustive as I'd like. Experimenting with more/less steps is essential to pick the best sampling method accordingly. Some methods are known to achieve good results in less steps.
Euler, Euler a and DDIM steps comparison

As shown here, increasing steps can potentially begin to distort a previously fine image. DDIM, which is generally known for achieving good results in less steps, made an image with less glitches than Euler a in just 20 steps. Notice how DDIM got a proper lamp post to the left in 20 steps. More steps mean longer generation time.
Conclusion
There is no absolute winner when it comes to sampling methods. DDIM is known to be cheaper in the sense of achieving goods results in less steps, however, I prefer to use DPM++ 2M Karras alone which is slightly slower, but generates more consistent results.
Some methods are known to produce better results for specific checkpoint models, so when testing a new checkpoint, always test it with the sampling methods that you are most comfortable with. If results are identical in quality, then you should pick the fastest among them.
GTX 1660 Stable Diffusion Configuration Guide
Disclaimer
The content in this post is for general information purposes only. The information is provided by the author and/or external sources and while we endeavour to keep the information up to date and correct, we make no representations or warranties of any kind, express or implied, about the completeness, accuracy, reliability, suitability or availability with respect to the website or the information, products, services, or related graphics contained on the post for any purpose. Some of the content and images used in this post may be copyrighted by their respective owners. The use of such materials is intended to be for educational and informational purposes only, and is not intended to infringe on the copyrights of any individuals or entities. If you believe that any content or images used here violate your copyright, please contact us and we will take appropriate measures to remove or attribute the material in question.