Overview
JoeBot Configurator is a simple utility for managing the JoeBot addon settings for the FPS game Counter-Strike.
Screenshot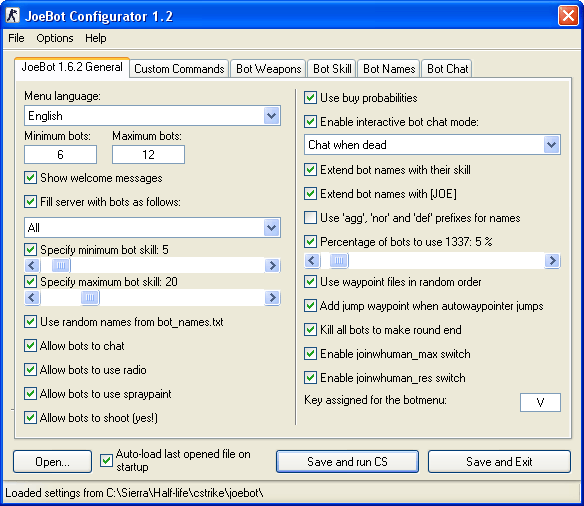 Download Details
Version
1.3.0
Date
7-Apr-2003
License
Freeware
File size
720 KB
File type
Self installer EXE (x86)
Status
Discontinued
Pre-requisites
VB6 runtimes, JoeBot 1.6
Download Now
What is JoeBot?
JoeBot is a bot for Counter-Strike and Half-Life. The JoeBot project was developed by Johannes Lampel, also known as @$3.1415rin, and was developed to entertain the players who can't or don't play Counter-Strike online. The bots use a waypoint based navigation system to travel around maps, and are capable of completing map objectives as well as killing the opposing force. JoeBot is available for both Windows and Linux platforms. The project was made open source circa 2002, after 2 years of development.