If you are experiencing a noticeably high battery loss while your MacBook Pro / Air enters sleep mode, try one of these methods to fix the problem. Ideally, your Mac should lose something between 0 to 1% of battery while sleeping overnight without the charger.
Disconnect USB devices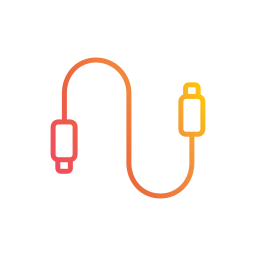 MacBooks have this weird ability to keep all USB ports powered while in sleep mode. Even a simple USB mouse nano-receiver will eventually consume a significant amount of battery power, so make sure to disconnect all USB devices when putting your Mac to sleep.
Disable Power Nap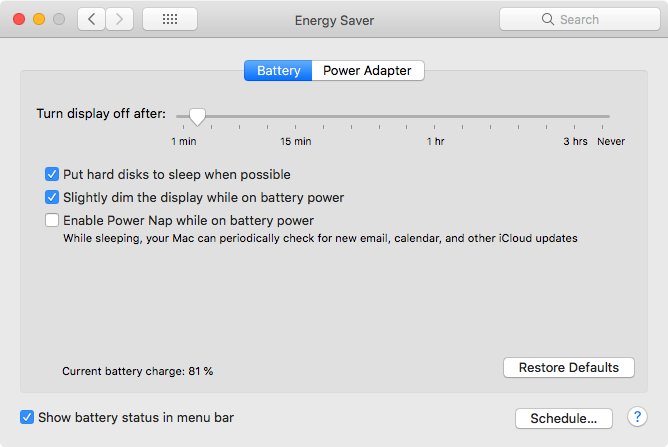 Go to System Preferences > Energy Saver and uncheck the Enable Power Nap while on battery power option.
Disable Bluetooth in sleep mode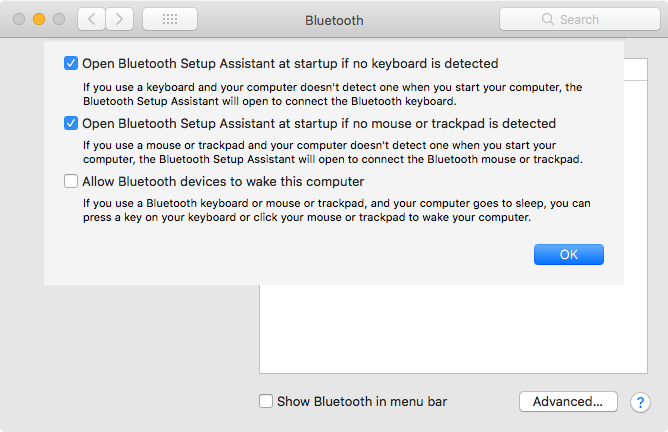 Go to System Preferences > Bluetooth > Advanced and deactivate the Allow Bluetooth devices to wake this computer option.
Disable Notifications in sleep mode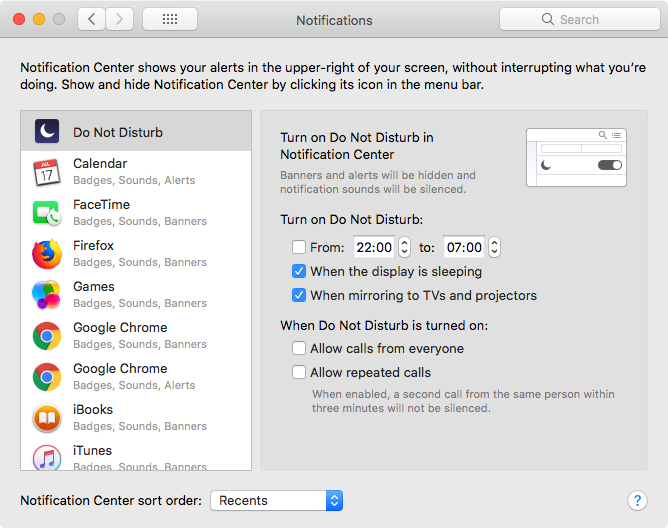 Go to System Preferences > Notifications, select the Do not Disturb option from the list and activate the When the display is sleeping option.
Disable networking discovery in sleep mode (NOT recommended)

Just for the sake of completeness, I'm adding this method shown in other blogs, but I don't recommend using it. Some users complained about being unable to revert this change.
Open a Terminal window, type the following command and press enter:
sudo pmset -b tcpkeepalive 0
WARNING: This change seems to be non-reversible in certain MacOS versions and could cause network features to permanently stop working. Use with extreme caution as a last resource.
You will be prompted for the administrator password to set this option.

Reset the System Management Controller (SMC)
If none of the previous option fixes the issue, try resetting your SMC. This process will fix all kind of weird hardware issues as well.
If the battery is nonremovable:
Choose Apple menu > Shut Down.
After your Mac shuts down, press Shift-Control-Option on the left side of the built-in keyboard, then press the power button at the same time. Hold these keys and the power button for 10 seconds. If you have a MacBook Pro with Touch ID, the Touch ID button is also the power button.
Release all keys.
Press the power button again to turn on your Mac.
If the battery is removable:
Shut down your Mac.
Remove the battery.
Press and hold the power button for 5 seconds.
Reinstall the battery.
Press the power button again to turn on your Mac.
After applying any or all of the mentioned options, restart your MacBook just to make sure settings are updated. Feel free to leave your comments below if one of these methods fix or doesn't fix the problem with your MacBook.