This guide explains how to configure Windows and
DivXLand Media Subtitler
to work with languages other than Western European properly. In this example we will configure the settings to work with
greek subtitles
.
Step 1: Open DivXLand Media Subtitler
From DivXLand Media Subtitler, go to the Settings menu > Language and Encoding panel. At the Subtitles character set section click the Configure button to open the system's Region settings.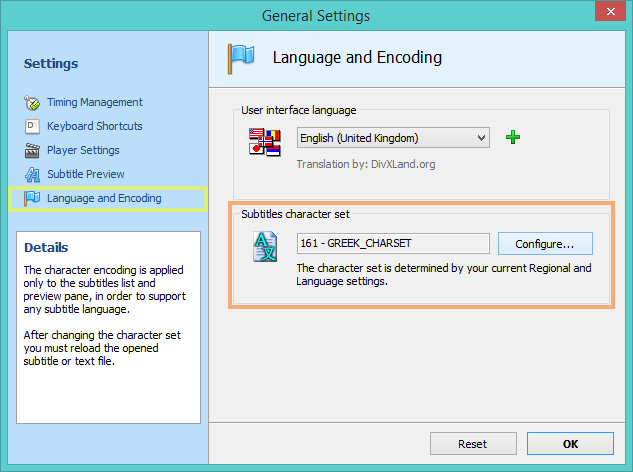 Notice: In this guide, Greek language settings have already been applied beforehand.
Step 2: Set Region Format
At the Formats tab select the desired target language for your subtitles in the Format list.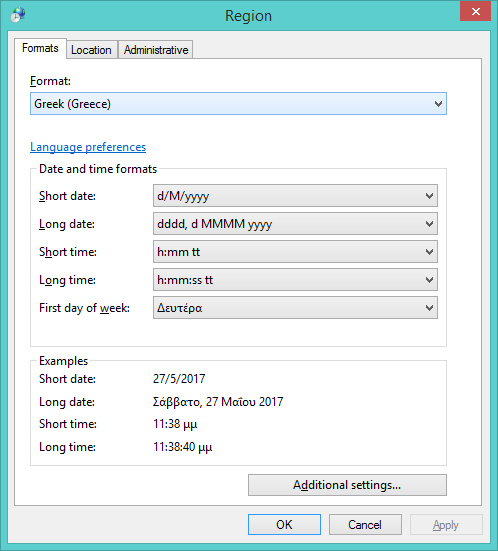 Setting the region Format is not be required for all languages. You can try reverting this option later or skipping this step.
Step 3: Set Language for Non-Unicode Programs
At the Administrative tab click the Change system locale button.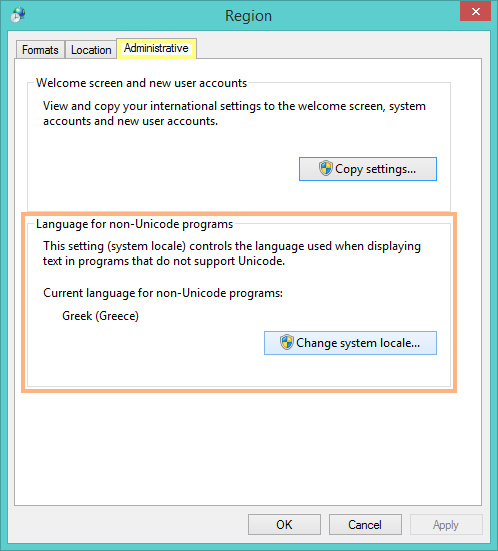 Select the target language and click OK. You must restart Windows now to apply this setting.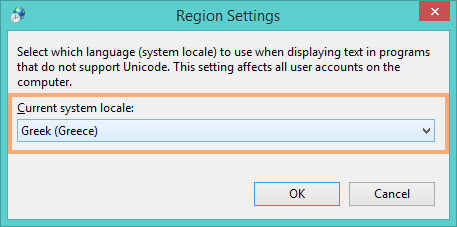 Make sure to save and close any open files and restart Windows to apply your settings.
Step 4: Open the subtitle file in DivXLand Media Subtitler
DivXLand Media Subtitler is now ready to start editing and creating Greek subtitle files properly.
In this guide we have set the Region settings to work with Greek subtitle files.
Set Program Interface Language
The same instructions must be applied to set the program's interface language to display correctly any non-Western-European language.