Download this small styles.csv file to add professional style presets to your Stable Diffusion automatic1111 prompt styles selector drop-down, which comes empty by default.
SD styles included
This file includes the following prompt styles for SD:
Default negative
Ghibli
Vector Illustrations
Digital/Oil Painting
Indie Game
Original Photo
Black and White Film Noir
Isometric Rooms
Space Hologram
Cute Creatures
Realistic Photo Portraits
Professional Scenic Photos
Skin Enhancer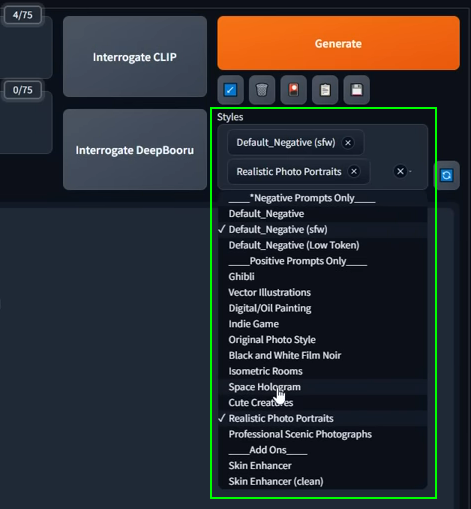 Download this styles.csv file and save it in your stable-diffusion-webui root folder, then click the reload styles button in the webui to retrieve them. You can add multiple styles to the same prompt to mix them and get more creative results.
Styles preview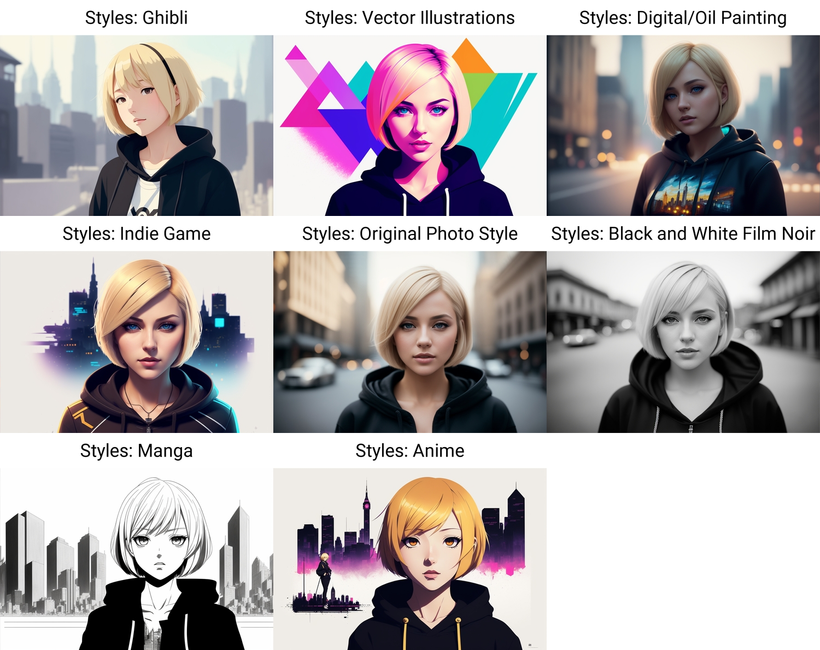 This file was created by Sebastian K. and last updated on 15/07/2023 (source) All credits to him.

Disclaimer
The content in this post is for general information purposes only. The information is provided by the author and/or external sources and while we endeavour to keep the information up to date and correct, we make no representations or warranties of any kind, express or implied, about the completeness, accuracy, reliability, suitability or availability with respect to the website or the information, products, services, or related graphics contained on the post for any purpose. Some of the content and images used in this post may be copyrighted by their respective owners. The use of such materials is intended to be for educational and informational purposes only, and is not intended to infringe on the copyrights of any individuals or entities. If you believe that any content or images used here violate your copyright, please contact us and we will take appropriate measures to remove or attribute the material in question.